Wakandi launches credit insurance service with Sanlam for SACCOs in Tanzania
The role of cooperative societies towards their members and families has been critical. It has always inspired us to extend valuable and affordable financial services to each and every member of these societies. In this endeavour, we have managed to make great progress in Tanzania.
We are excited to announce that Wakandi Tanzania has received the "Insurance Digital Platform" license by Tanzania Insurance Regulatory Authority (TIRA). The license enables us to offer different insurance services to the customers online with the help of our digital platform.
Credit insurance for SACCOs
As we have this license, we are introducing 'Credit Insurance' feature in the CAMS app. It is developed to provide a safety circle for the families of SACCO members. This means, every loan taken by a member will come with the insurance to safeguard their family from the burden of repayment in case of a mishappening.
With this new insurance facility, SACCOs will be able to:
provide comprehensive protection to the members and their families

ensure complete repayment of their loans

contribute to future well-being of their members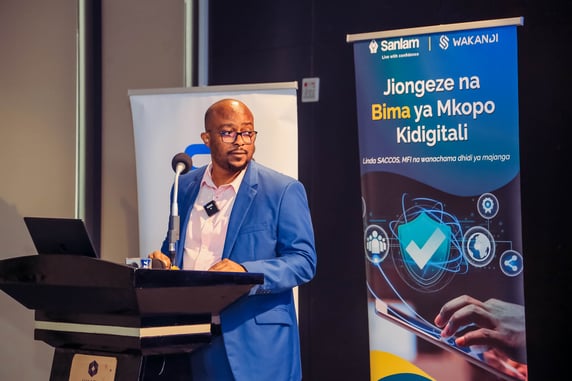 Mr. Masoud Mndeme, Principal Officer, Wakandi
"In the unfortunate event that the borrower dies and owes a loan to the association, this insurance will pay the entire debt. This will allow the lender to have the protection of the loans he gives to avoid the risks of getting losses. If that is not enough, when a member dies with debt, his family has peace of mind because he does not inherit debts." Masoud Mndeme, Wakandi, Tanzania.
Our aim is to offer valuable financial services to cooperative societies and enable them to create a positive impact on their members as well as their families. We would like to thank Sanlam Ltd. to support us in our mission.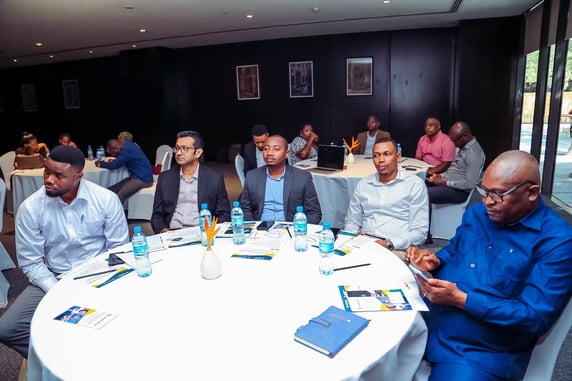 Partnership with Sanlam Life Insurance
We are delighted to announce our partnership with Sanlam Life Insurance, a leading financial services company in Africa. Sanlam offers affordable life insurance, financial planning and general insurance solutions to individuals, families, businesses, and institutions. Established in 2005, the company has grown to become the leading life insurance providing company in Tanzania.
We have partnered with Sanlam to extend insurance services to cooperative societies and other savings groups. We believe that this partnership will enable us to provide the right insurance solutions to cooperatives and enable them to safeguard the interest of their members.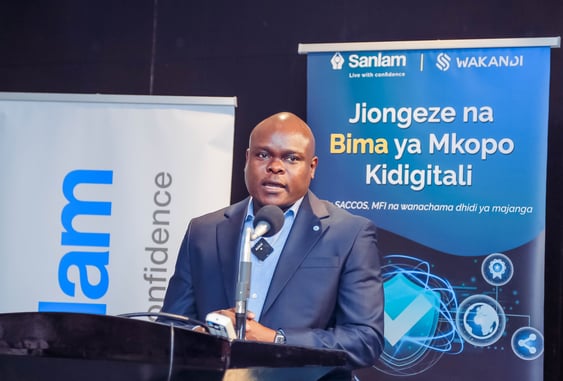 Mr. Julius Magabe, CEO, Sanlam
"Sanlam and Wakandi have one common goal, we want to provide protection to small organizations like SACCOS so they can sustain themselves economically. But in order for a SACCOS or a small financial institution to be able to continue lending to its needy people for economic sustenance, the capital of the SACCOS or microfinance institution must be protected, and the borrower must also be protected so that in the event of a problem, his family remains safe". Regional Excecutive, Sanlam
As we move ahead to provide digital financial services, it is important for us to work in tandem with SACCOs, so we understand their actual needs. Insurance feature is one of the many services that CAMS brings to every SACCO member. We continue to offer such facilities and build a better financial world for the society.