Wakandi and PesaChama to boost innovation for savings groups in Kenya
In this fast-moving world, technology is constantly transforming how people live and transact. Wakandi is excited to bring financial innovation to many developing countries in Africa.
We are excited to announce Wakandi's collaboration with PesaChama, a digital merry-go-round platform, to boost digital transformation in Kenya. This collaboration will enable both companies to offer a robust and secure experience for savings groups in Kenya.
PesaChama is a digital merry-go-round platform provider in Kenya. They aim to establish and enhance community and members' socioeconomic status. They do that by providing responsive financial solutions, giving superior returns to the members while adopting innovative practices throughout the delivery.
Digitizing merry-go-rounds
We aim to share our technology and CAMS system with PesaChama to build a highly secure and intuitive platform. The partner savings groups will be able to use the platform to save and transact money more efficiently. The platform will be for merry-go-round groups, a type of informal financial group (IFG) in Kenya, offering them a smooth savings experience. Moreover, It will also be an opportunity for both of us to leverage technology and accelerate digital transformation.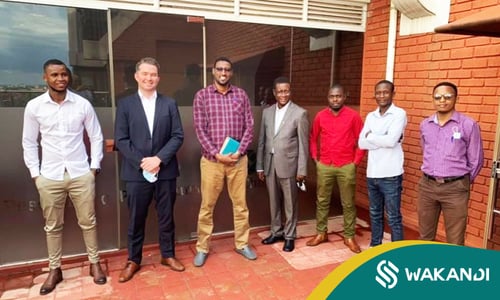 Kanuri Kagai of PesaChama says, "Kenya, also known as Silicon Savannah, has always had a big appetite for digital transformation, and it is for that reason that PesaChama is elated to be partnering with Wakandi AS to bring innovative DLT solutions to its inquisitive users
Literally, every 7 out of 10 Kenyans belong to a form of Chama, be it a Sacco, Union, Pension, Cooperative, or merry-go-round. PesaChama will allow Kenyans to digitalise their merry-go-rounds using DLT technology to ease their savings culture through blockchain innovation.
We are very pleased to work with Wakandi as the local partner. We look forward to entrenching new products in the Kenya market."
At Wakandi, we are excited to explore newer markets while meeting with like-minded businesses. Partnering with PesaChama will be a big step for us to enter the market and bring the change through technology. Stay up-to-date with our latest blogs and insights. Subscribe to our newsletter by filling the form below.