Regulatory compliance for SACCOS – with CAMS
With the rising customer needs and requirements, the financial market in Tanzania has witnessed tremendous growth lately. Major organizations, including banks and SACCOS, have been innovating to fulfill their users' needs. This rapidly growing market demands new and better laws and regulations to maintain the required safety and transparency.
However, the changing scenario also brings a myriad of challenges for SACCOS related to regulatory compliance. It becomes difficult for them to alter their process as they mostly rely on cash transactions.
At Wakandi, we strive to bring digital solutions and technologies to SACCOS and cooperative societies. We aim to use the already growing mobile market and provide digital payments and loans to millions of people.
Workshop by Ushirika
We recently became a part of a workshop that Ushirika Tanzania conducted in Dar Es Salaam. It was a two-day workshop focusing on how SACCOS and AMCOS can solve issues that new regulations bring to them.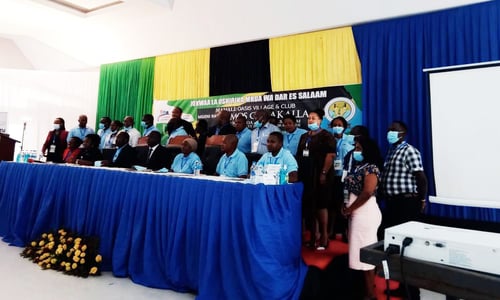 The workshop gathered many participants to discuss the Anti-Money Laundering Act 2019 which was enacted by The United Republic of Tanzania. It aims to make better provisions for the prevention and prohibition of money laundering and the disclosure of information on money laundering. Such laws require the SACCOS to address important aspects like taxation and risk assessment.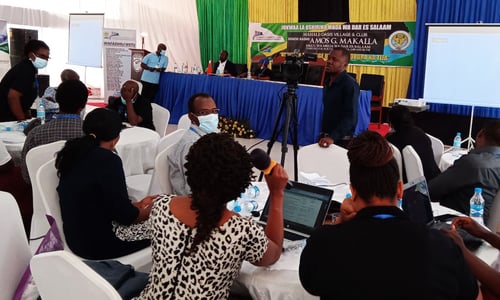 In this ever-changing environment, there is a dire need for SACCOS and AMCOS to adopt a digital management system. A system that can help them to become regulatory compliant, and future-proof their operations to meet the changing laws.
We were also invited as a presenter to showcase our Credit Association Management System (CAMS). Rahma Amani, Key Account Manager at Wakandi, took the stage to talk about CAMS and how the system can help SACCOS and AMCOS in Tanzania meet various regulations by going digital and maintaining records online. It was a great session to talk about our system and share interesting ideas. Rahma says, "I was able to gain information that we can use to improve ourselves while approaching the market. Being a KAM in Tanzania, I expect to find a better and simpler approach to reach SACCOs, and hopefully, onboard as many as I can in the near future."
It was a great learning experience for us and a prominent event to showcase how we aim to change the way society handles money and money transfers in Africa.