EIJ SACCOS joins Wakandi for better security and transparency
Edatha Inua Jamii SACCOS Ltd. (EIJ SACCOS) is the latest SACCOS in Tanzania to join our solution. EIJ SACCOS aims to leverage the Wakandi solution to build a user-friendly environment for their staff and members while achieving goals for better security and transparency in day-to-day operations. They were inspired by how Wakandi as a digital solution can transform their transactions and offer a user-friendly experience.
EIJ SACCOS was established in the year 2016 in Tanzania to serve Efatha Church Community. They currently have 1540 active members and around 10,000 total members. The primary goal of EIJ SACCOS is to raise the standard of living of their members and support them financially with affordable loan products. Moreover, they also aim to promote saving habits amongst the community.
While offering savings and credit services to the Church community, they aim to ensure safe and secure transactions while eliminating the risk of theft and fraudulent activities in their organization.
Training and onboarding session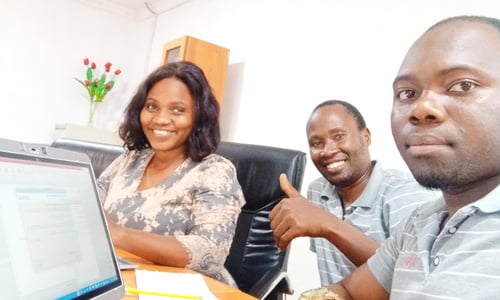 We believe that Wakandi can be the perfect solution for EIJ SACCOS to ensure better security and transparency. With our solution, they can manage their operations digitally and make transactions online. Furthermore, every transaction will be visible to every admin of the SACCOS, ensuring complete transparency. Every member will be able to deposit savings and apply for loans in a few clicks on the mobiles. Consequently, EIJ SACCOS can bring security and trust to the organization and minimize the chances of theft and fraud.
Read more: Wakandi onboard Kagera Microfinance in Tanzania
We have already started the training and onboarding process for EIJ SACCOS. Our Key Account Manager, Rahma Amani, is helping them to onboard their 10000 members on the Wakandi solution and begin using the system. Rahma is excited to welcome the EIJ SACCOS on board and help them build a user-friendly approach for their staff and members. She says, "The more real you can make the feeling of accomplishment, the quicker you will start making it happen."
We at Wakandi are making our way towards building a cashless experience for millions of people in Tanzania. On our journey, we will be onboarding more informal financial groups to offer our technology to every nook and corner.