Appreciating our team in Tanzania, Kenya, and Uganda for making Wakandi CAMS better!
Introduction - At Wakandi, we strive to build innovative solutions for cooperatives, help them better manage the processes, and foster sustainable development. Our team members in Tanzania, Kenya, and Uganda have been instrumental in achieving this vision, and we want to express our heartfelt appreciation for their efforts.

As a company, we at Wakandi are incredibly grateful for the hard work and dedication of our team members in Tanzania, Kenya, and Uganda. Their invaluable contributions have played a pivotal role in making our product, Wakandi CAMS (Credit Association Management System), better than ever before. Their expertise, creativity, and dedication have helped us enhance the features and functionalities of Wakandi CAMS, making it more user-friendly, efficient, and impactful.

We also want to recognize the passion and drive our team members have shown in understanding the unique needs and challenges of the communities we serve. By working closely with local stakeholders, conducting field visits, and engaging in participatory discussions, our team members have gained invaluable insights into the context and culture of Tanzania, Kenya, and Uganda. This deep understanding has been crucial in tailoring Wakandi CAMS to better suit the requirements of these communities, ensuring that our product truly serves as a valuable asset for them.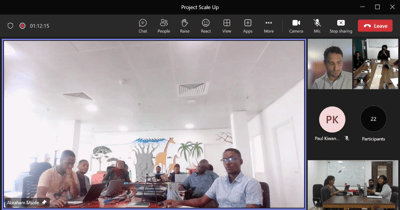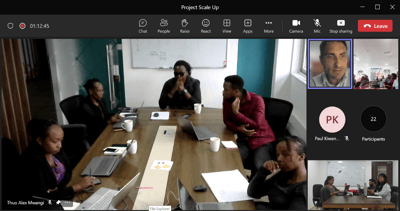 In a recent 'Scale Up' discussion, our team in Tanzania, Kenya, and Uganda has been proactive in sharing ideas which has been invaluable in driving our product's growth and success. The insights we received from Kenya and Uganda were outstanding however, Tanzania stood out in their contribution, and we have the top three winners – Daudi Boaz, Anna Elisafi Mhina, and Neema Magessa.
Last but not least, we want to express our sincere gratitude to our team members for their unwavering commitment to Wakandi's mission of creating positive social impact. Their dedication to making a meaningful difference in the lives of the communities we serve is truly inspiring, and we are privileged to have them as part of our team. We look forward to continuing our collaborative efforts and achieving even greater heights together.

Asante sana, Asanteni sana, and Webale Nyo! Thank you, thank you, and thank you!